I may love movies, but I am not the kind of person who follows celebrity gossip. In years past, I may hear about a celebrity relationship, sighting, or personal life event and have quick thoughts on it. These days, however, I purposefully shut out all Hollywood news, by not watching entertainment news programs on TV or not bothering to glance at entertainment news headlines on Internet news sources, so that I often don't even know what is being gossiped. The only entertainment news I don't mind hearing about pertains to the actual film productions themselves and any behind-the-scenes tidbits. Even then, I could live without it, because all that matters in the end is my experience of watching the movie itself.
Once in a while, a Hollywood scandal is so explosive that it's a top story even in non-entertainment news. I'm talking, of course, about the many allegations of sexual harassment, sexual assault, and rape committed by film producer Harvey Weinstein. I first heard about this while following news about current affairs and politics, because apparently it is something that has implications for all parts of society, inside and outside the entertainment industry. It has no doubt rocked me to the core. At first, I wasn't sure if I would dedicate a commentary to the Weinstein scandal, because the topics involved are rather sensitive. But I soon found it hard to not talk about it. Besides, if society at large follows the private lives of Hollywood celebrities as much as, or perhaps more than, the films they work on, it wouldn't hurt for me to talk about it as well.
More importantly, this is definitely something that everyone should discuss, no matter who you are or what you do. Talking about it, rather than turning a blind eye, is an action that can become, or at least lead to, a powerful solution to the problem.
A Recap of Weinstein the Sexual Predator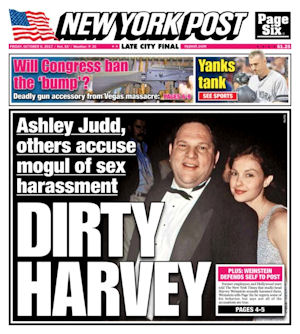 I'm not going to provide info on every allegation made against Weinstein, but I'll at least provide a brief overview based on multiple online sources. October 5, 2017, was the day when The New York Times first broke the story about Weinstein committing sexual harassment against various women for decades. Several other sources, including The New Yorker, NBC, The Hollywood Reporter, and Variety, just to name a few, would come out with their own explosive reports, often adding on to what was reported earlier. It's bad enough to have several women accuse the producer of sexual misconduct. To have even more accusers come forward afterwards is to take a catastrophic hit to one's career, reputation, and personal life.
To illustrate how this scandal is the modern equivalent of Icarus soaring high with wings of feathers and wax before falling to his death after the sun melts the wings, the following, which I copied from a Wikipedia page, is a list of women who have come forward with accusations of sexual harassment, sexual assault, and/or rape against Harvey Weinstein:
Alice Evans
Amber Anderson
Ambra Gutiérrez (formerly Ambra Batillana)
Amy Israel
Angelina Jolie
Angie Everhart
Annabella Sciorra
Ashley Judd
Ashley Matthau
Asia Argento
Brit Marling
Cara Delevingne
Chelsea Skidmore
Claire Forlani
Connie Nielsen
Cynthia Burr
Dawn Dunning
Dominique Huett
Daryl Hannah
Emily Nestor
Emma de Caunes
Erika Rosenbaum
Eva Green
Florence Darel
Gwyneth Paltrow
Heather Graham
Heather Kerr
Hope Exiner d'Amore
Jennifer Siebel Newsom
Jessica Barth
Judith Godrèche
Juliana De Paula
Julianna Margulies
Juls Bindi
Kadian Noble
Kaitlin Doubleday
Kate Beckinsale
Katherine Kendall
Katya Mtsitouridze
Lacey Dorn
Laura Madden
Lauren Holly
Lauren O'Connor
Lauren Sivan
Léa Seydoux
Lena Headey
Lina Esco
Lisa Rose
Liza Campbell
Louise Godbold
Louisette Geiss
Lucia Evans
Lupita Nyong'o
Lysette Anthony
Marisa Coughlan
Melissa Sagemiller
Mia Kirshner
Mimi Haleyi
Minka Kelly
Mira Sorvino
Myleene Klass
Natalie Mendoza
Natassia Malthe
Paula Wachowiak
Paula Williams
Paz de la Huerta
Romola Garai
Rosanna Arquette
Rose McGowan
Salma Hayek
Samantha Panagrosso
Sarah Ann Masse
Sarah Polley
Sean Young
Sophie Dix
Sophie Morris
Tara Subkoff
Tomi-Ann Roberts
Trish Goff
Vu Thu Phuong
Zelda Perkins
Zoë Brock
I do apologize for making you scroll down a long vertical list, but I designed the list that way for a purpose: to show you how incredibly far Weinstein's sexual misconduct had gone. Basically, as of the date of this post, over 80 women have come forward with their stories of Harvey Weinstein's unwanted sexual behavior. There could be others whom I overlooked for the list above (apologies for that, if that's the case) and who have yet to come out with their own accounts of Harvey Weinstein. Certainly, I'm not going to provide detailed accounts of all the women listed above. Many professional sources are doing so very well already. But I still want to quickly highlight the cases that stood out for me.
For example, there's Rose McGowan, an actress who had made a public accusation of Weinstein raping her, was offered money in a settlement, and even accused Amazon CEO Jeff Bezos, who has worked with Weinstein, of harboring a culture of rape. In addition, The Los Angeles Times noted that she once had a casting call that required her to wear a tight tank top that showed off her cleavage. This case is striking in that she is speaking out against sexual misconduct, especially as more people seem to believe her given how many other women came forward with their stories of inappropriate sexual encounters with Weinstein.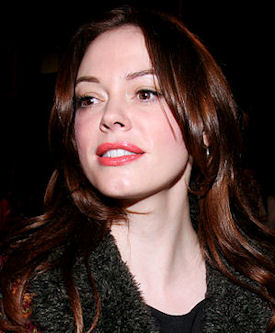 Here's another example. Vietnamese actress Vu Thu Phuong recalled an encounter with Weinstein in his hotel room. In 2008, she arrived in his room to discuss her role in an upcoming movie. However, according to her Facebook post, when Weinstein first appeared, he was wearing only a towel at his waist, and smiling. That's when the producer offer to teach her how to do a sex scene in a movie. She did refuse Weinstein's advances, but it didn't stop her from being terrified about this experience.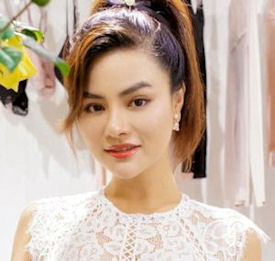 And then there's Filipina-Italian model Ambra Gutiérrez (previously known as Ambra Battilana). This is a case where there's practically proof of Weinstein engaging in inappropriate sexual conduct. That's because, with the help of the New York Police Department, Ambra met with Weinstein with a concealed audio recorder. In the conversation that was captured on tape, Weinstein asks Battilana to sit and have a drink while he takes a shower. Ambra is clearly uncomfortable as she does not comply, and Weinstein only continues to sound intimidating as he begs her to do as he says and to assure her that he won't do anything to her. Even as Ambra asks Weinstein why he touched her breast the day before, the producer does not back down. Ultimately, the recording ends with, presumably, Ambra leaving the premises. If this still doesn't sound scary to you, listen to the audio and see for yourself.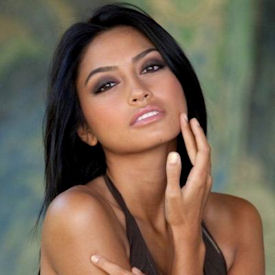 You know something? It's good that I'm only providing a sample. Reading about just those accounts is already disturbing enough.
#MeToo
The Weinstein accusations may be incredible, but thankfully, the public response is equally, if not more, powerful. On social media sites like Facebook and Twitter, the hashtag #MeToo is being used by people all around the world to share their own stories of sexual harassment, sexual assault, and rape. Believe it or not, the hashtag was started roughly a decade ago by social activist Tarana Burke, who created the #MeToo hashtag on the social media site MySpace for a purpose similar to its use today: raising awareness of sexual abuse (Burke's activism, however, mainly emphasized the problem among women of color). So this is a good time to give Burke the recognition she deserves for starting something great. And of course, let's not forget the millions of people who are using the #MeToo hashtag, including actress Alyssa Milano who inspired the use of #MeToo in the wake of Harvey Weinstein's behavior.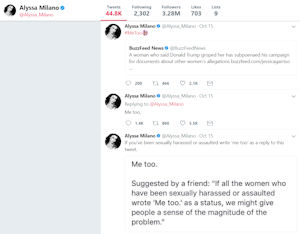 If that isn't explosive enough, consider how many other high-profile male figures in entertainment are being accused of sexual misconduct. I'll just name a few. One, Kevin Spacey is being accused of inappropriate contact with a 14-year-old boy. Two, comedian Louis C.K. has admitted to what two women have accused him of: exposing himself and masturbating in their presence in a hotel room. Then I heard that Richard Dreyfuss is accused of sexual advances in the 1980s and George Takei may have done something to a guy in the same decade. And then there's Pixar CEO John Lasseter. Every time these stories pop up, I had the same reaction: "ARE YOU KIDDING ME?!"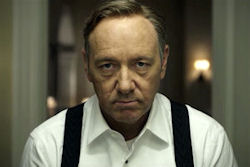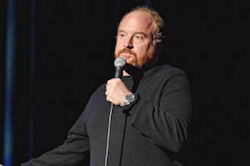 There's really no limit to where sexual harassment can take place. Besides entertainers, there are female former gymnasts who have come forward about being sexually abused as teenagers, by someone working closely with them. And how about the news media? There's Mark Halperin of MSNBC being accused of sexual misconduct. Charlie Rose has been fired from CBS and PBS for sexual harassment, along with (I can't believe I am saying this) Matt Lauer of NBC. Now you can add Def Jam mogul Russell Simmons and PBS talk show host Tavis Smiley to the list.
If that's not bad enough, consider Fox News, which has been reported to foster a workplace culture that promotes and condones sexual harassment towards female employees. Two prominent former Fox News anchors have spoken up about this: Gretchen Carlson and Megyn Kelly. The former has written a book about the issue, titled Be Fierce, which she talked about with Joy Reid on the MSNBC program AM Joy, and the latter, now with NBC News, recently spoke out on October 23, 2017, on her morning show Megyn Kelly Today ("O'Reilly's suggestion that no one ever complained about his behavior is false. I know because I complained."). If you can find a copy of the Megyn Kelly video, her monologue is worth hearing.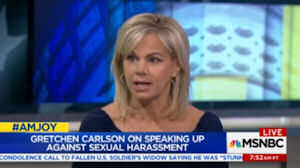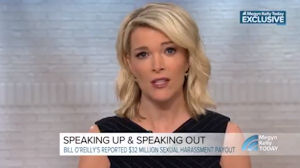 Overall, with so many victims of Harvey Weinstein plus so many victims of sexual misconduct by people other than Harvey Weinstein, the response to the Weinstein scandal isn't merely viral. It's nuclear.
Other High-Profile People Behaving Badly
The issues with Weinstein are far from being an isolated problem. Whether it's sexual misconduct or nonsexual forms of bad behavior, it seems that famous people have a false sense of invincibility, entitlement, or the like.
The audio of Weinstein harassing Ambra Battilana quickly brought memories of another high-profile man with a notable sexual appetite: Donald Trump. While campaigning in 2016 to become U.S. President, the infamous Access Hollywood video was released, showing an Access Hollywood bus moving along while playing recorded audio of Trump bragging to host Billy Bush about his sexual encounters with women, going as far as talking about "grabbing women by the p****," all before the two men get off the bus to greet actress Arianne Zucker. The video sent shockwaves through the entertainment and political world, leaving the public shocked and baffled. To many, that video should've ended his campaign from the start.
And yet, a stark contrast remains. Weinstein's reputation has taken a catastrophic hit, and his production studio The Weinstein Company is in trouble, because the name "Weinstein" has become toxic, and Harvey's brother Bob has sexual harassment issues of his own, potentially closing the door for him to take over the company. Meanwhile, Donald Trump survived his campaign thanks to a base of devoted followers and was elected 45th President of the United States. (Of note, some women have accused Trump of sexual misconduct, and, in relation to other matters, whether Trump will serve a full four-year term is yet to be seen.)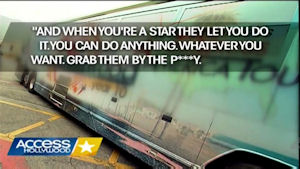 Shifting away from Trump and Weinstein, I can think of another scandal where the man at the center of it has had encounters with many women and many people would ultimately disapprove. Now, this is not a case of sexual harassment or assault. This is a matter of having a series of extramarital affairs, sleeping around with multiple women, presumably with consent, but making each one believe that she is the only woman in the world whom he considers special. It's something that went on for a while before one woman went public with the affair, prompting many of the other women to come forward with their own stories about the same man. The person in question I'm talking about is this guy...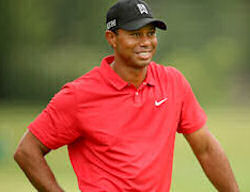 Imagine Tiger Woods going from a celebrated professional golfer to one who is known for being a serial cheater. Over the course of several months in 2009 and 2010, product endorsements with the golfer were cancelled, and late-night talk show hosts had a field day with Tiger Woods jokes, many using golf terms as sexual references. He may still be playing golf in the pro circuits, but it's difficult to see him as the same person before the scandal.
Then there's another big name in the sports world who got severely punished for cheating, though in a totally kind of way: professional cyclist Lance Armstrong. When news broke out that he had been doping for years, and going to great lengths to cover it up, the backlash was more than just public scorn. It went as far as the rescinding, the erasure, the flat-out reversal, of multiple cycling champion titles over many years. Essentially, certain record books are completely ignoring that Armstrong ever won certain bike races. If that is not payback, I don't know what is.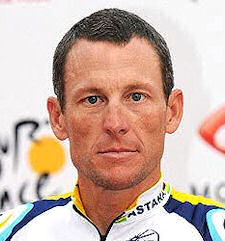 If you really want a good laugh while shaming Tiger Woods and Lance Armstrong, look no further than comedian George Carlin during his 2008 stand-up comedy show It's Bad for Ya. He begins the show with a vulgar but honest introduction: "I'd like to begin by saying 'f*** Lance Armstrong.'" After the uproarious laughter and cheering in response, plus a few more insults aimed at the cyclist, Carlin adds another line evoking a similar response: "And while you're at it, f*** Tiger Woods, too." While Tiger's cheating scandal and the aftermath of Lance's doping occurred after Carlin's show, it's still funny to see all of this in retrospect.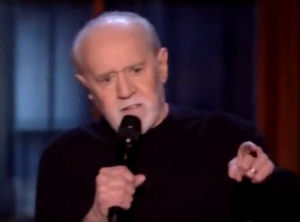 Let's get back to Hollywood people behaving badly, shall we?
I'm not going into detail about every single Hollywood scandal, breakup, or other celebrity offense because there are just too many of them. Plus, there are only a few major Hollywood stories I can easily recall, like Charlie Sheen's heavy drinking and relationship with two young women as his "goddesses," Hugh Grant cheating on Elizabeth Hurley by having an affair with a prostitute, and the allegations of sexual assault by Bill Cosby. I do, however, want to focus on one event that pretty much told me nothing in this world is 100% certain.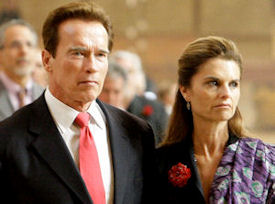 For years, the marriage of Arnold Schwarzenegger and Maria Shriver was something I thought would truly last. While many other celebrity marriages lasted no more than a few years, Arnold and Maria seemed immune to divorce, because they were together as Arnold starred in movies like
Terminator 2: Judgment Day
,
Jingle All the Way
,
Eraser
,
Collateral Damage
, and
Terminator 3: Rise of the Machines
and served as Governor of California for a little over seven years. But not too long after Arnold passed the state governorship to Jerry Brown, the public was subject to the explosive revelation that Arnold had fathered a child with a maid, BEFORE being elected Governor, an event that would, not surprisingly, be followed by Maria filing for divorce.
As I already said before, bad behavior like this knows no industry bounds. You can also find similar stories in the worlds of politics (like then-U.S. Representative Anthony Weiner's multiple sexting scandals and U.S. Senate candidate Roy Moore's sexual misconduct with underage girls), news media (like claims of sexual harassment at Fox News, as mentioned already), and technology (like the sexual harassment claims against Travis Kalanick, the CEO of Uber). But now I'm tired of talking about the actions of despicable people, so let's move on.
Lessons To Be Learned
(In Case You're Actually Taking This Seriously, Though I'm Sure You Are)
Obviously, there are plenty of takeaway lessons from the Weinstein scandal. Here are the ones that randomly came to my mind. It is likely not a complete list, but it's a start.
Lesson #1:
Never assume that being powerful means you can get away with anything. Just because a long time has passed since you have victimized someone doesn't mean the victim will forget about you. Because the victim will always remember what you did, it's only a matter of time before your dirty laundry is made public. If that happens when you have amassed great fortune and fame, it will REALLY hurt when it all comes tumbling down in an instant. The bigger you are, the harder you will fall.
Lesson #2:
If you are a victim, don't think you are alone. You never know if others are in the same situation, but have not spoken up like you have. Yes, it's true that there can be retaliatory consequences like getting fired from a job. You know what I say? Have a backup plan for the worst case scenario, then speak up about the abuse you have suffered.
Lesson #3:
Sex should be off-limits anywhere outside a private setting. To everyone who has the habit of mixing sex and business, especially the men, is it really worth going there? Sex is great when it's consensual and done in a private place. Can it be kept that way, please? You'll only create unnecessary problems by deviating from that.
Lesson #4:
Women are people, too. I know this is something that's been said so many times, but people like Harvey Weinstein remind us that the notion has fallen on so many deaf ears, so it warrants a repeated emphasis. Basically, just follow the Golden Rule of treating others, including women, the way you want to be treated.
Lesson #5:
"Nobody puts Baby in a corner." - Johnny Castle (played by Patrick Swayze) in
Dirty Dancing
I wanted to find a way to prevent this commentary from being too depressing, so I'm throwing in a movie quote. If you think about it, it is true that no woman should ever feel trapped in an unpleasant situation.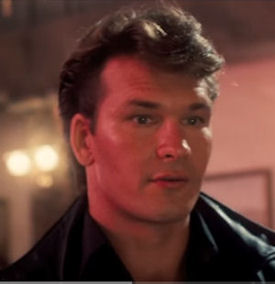 Lesson #6:
Your true worth comes from what good you provide for others. If Harvey Weinstein had not been a sexual predator, he would continue to be renowned for all of the films he helped bring to life. But with the revelations of his mistreatment of women, none of his business accomplishments matter much now. In life, do things that benefit others as much as or more than yourself, not put yourself before others, especially in malicious ways.
Lesson #7:
Remember, the world is watching you. We live in a world where information about what is happening around us is easily accessible, especially with social media that allows people to share info and make certain things go viral. If what you do won't look good in the eyes of most people, don't do it.
Lesson #8:
Be a good, decent person to everyone all the time until you leave this world, not selectively to certain people for specific gains. I don't think I need to explain this one.
Lesson #9:
"No. We're talking about sexual harassment here. And I don't have to take it." - Woman in a notable 1993 television public service announcement about sexual harassment (pictured below)
Again, another quote to lighten things up a little while inspiring you at the same time.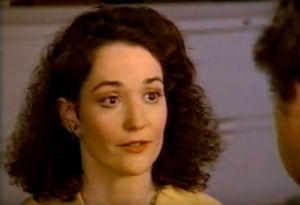 Ignore Harvey Weinstein's Name, and Just Focus on the Movies
Going back to the Weinstein scandal, the damage is undoubtedly earth-shattering. It's bad enough that he has been booted out of the Academy of Motion Picture Arts and Sciences. As mentioned earlier, Harvey's brother Bob Weinstein (pictured below) has also been accused of sexual misconduct. It may be nowhere near the severity of what Harvey has done, but that's doesn't really matter. Even if Bob has made only one victim suffer, that's enough already. As for The Weinstein Company, there is talk of that business teetering on the brink of bankruptcy and deals being made to sell some of its properties to stay afloat financially. This is something that will surely go on for a while, and I don't know about you, but I could care less if the company goes under or goes through a stunning resurrection. The awful stain of the Weinstein brothers' misconduct will never be forgotten.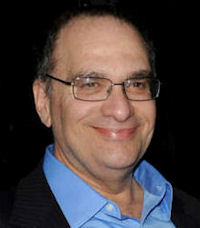 It's a real shame all of this is happening. Because Harvey Weinstein is such a Hollywood powerhouse, it's hard not to be reminded of him. I mean, just look at the list of movies that he and/or his company has credits with:
Pulp Fiction
, Beautiful Girls, The English Patient, Good Will Hunting, Shakespeare in Love,
Scary Movie
,
Spy Kids
,
The Lord of the Rings: The Fellowship of the Ring
(plus
The Two Towers
and
The Return of the King
), Kill Bill:
Vol. 1
and
Vol. 2
,
Fahrenheit 9/11
,
Sin City
, Transamerica,
Capitalism: A Love Story
,
Inglourious Basterds
,
The King's Speech
, The Artist, Silver Linings Playbook,
Django Unchained
, Sin City: A Dame to Kill For, Paddington, and many others. If you watch any of those movies, there's a good chance you'll see his name in the credits and/or the logo of The Weinstein Company (which had been founded in 2005).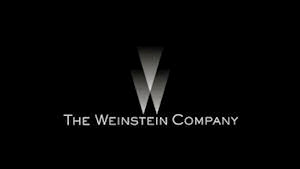 But in the end, we have to try real hard to ignore him, or at least his name. I'm not saying that we should boycott every movie that Weinstein or his company has ever been involved with. Rather, I'm suggesting that we pretend we don't see his name or company logo, or at least pretend that we don't know who he is. We cannot deny that some great films have received a green light or blessing from Harvey Weinstein, so keep enjoying them as you do with any other movies you love.
It's certainly possible that Weinstein will really clean up his act and redeem himself so that we can move on and appreciate the new man he will have worked to become. After all, Robert Downey, Jr. went from an actor with a serious drug problem to an actor who is clean again and starring in some entertaining movies, like
Iron Man
and
Sherlock Holmes
. But until Harvey Weinstein follows the same path to redemption, he is out of my sight and out of my mind.
Time's Up! Women Are Changing the Landscape
The issues of sexual harassment and assault are not new at all. News of such occurrences have been reported for decades. Yet, I cannot help but think that the Weinstein situation is anything but a run-of-the-mill sexual misconduct case. It might have to do with the fact that so many women were victimized by one person over many years and many of them are speaking out for the first time. This is an example of strength in numbers. Other cases got less attention probably because there were fewer victims and, therefore, less courage to take action. Hopefully, that will change, with the #MeToo movement plus another called Time's Up.
If there's one thing that can definitely symbolize the powerful response to sexual misconduct, remind the world that women are not powerless, and inspire everyone all at once, it's when Time magazine announced on December 6, 2017 that the Person of the Year for 2017 is "The Silence Breakers," referring to anyone who has ever spoken up about sexual misconduct by a public figure. There are so many such individuals that you really can't fit them all onto one magazine cover. Putting aside any debate about who is or is not on the cover of this special issue of Time, the recognition is no doubt a powerful one.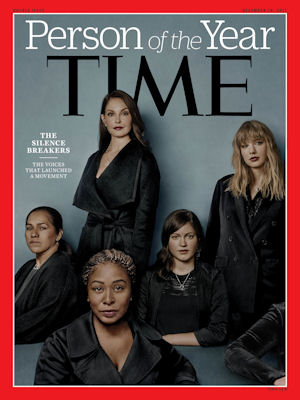 And as an added bonus, the 2018 Golden Globes award ceremony was held with the issue of sexual misconduct on everyone's minds. In solidarity with victims of sexual misconduct, many of the attendees came dressed in black. That included Oprah Winfrey, who became the first African-American woman to win the Cecil B. DeMille award and delivered a powerful award acceptance speech that can be seen as the mark of a new beginning. If there's one thing from the speech you must take away, it's the closing sentences:
"So I want all the girls watching here, now, to know that a new day is on the horizon! And when that new day finally dawns, it will be because of a lot of magnificent women, many of whom are right here in this room tonight, and some pretty phenomenal men, fighting hard to make sure that they become the leaders who take us to the time when nobody ever has to say "Me too" again."
Perhaps the Weinstein scandal is one of those things that still presents a great silver lining despite being so dark and horrifying.
Last Words
It is said that speaking out about a serious issue can be therapeutic. I do feel better after having poured all of these thoughts and feelings out, and I hope it's the same for you. I also hope that you are not letting an awful saga like this stop you from continuing to enjoy the world of movies, because I'm certainly not leaving that behind. The ones who should be taking a hike are the ones who give it all a bad name. The ones who help maintain the spirit of inspiration and imagination connected to cinema, from the people making films to the audience watching them, deserve to stay, and rightfully so.